The Global Challenges Research Fund (GCRF) offers a unique opportunity for the Arts and Humanities Research Council (AHRC) and the MRC to launch a global public health initiative that responds to the challenge of bringing together expertise in medical science and health interventions in developing countries, with arts and humanities research bringing an understanding of local knowledge and history, cultural and historical contexts and dynamics, community engagement, and trust.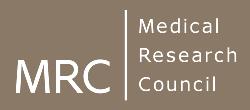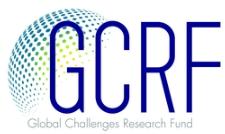 Many public health interventions fail due to a lack of understanding of their social, cultural and historical contexts and their reception by the very people and societies they are intended to benefit. Efforts to improve public health can also be mis-directed or have unintended consequences if not grounded in sound scientific understanding of the health issue being addressed or if the relevance of cultural knowledge to health challenges is not apparent or shared effectively across disciplines or professions. For example, in the case of Ebola, cultural misunderstandings (such as the failure to take into account understanding of, and research on, burial practices) poor messaging, the side lining of local capability, and failure to engage in two-way communication resulted in anger and resistance from the communities affected. Poor uptake of the health messages being disseminated resulted in negative consequences for the public health community, limiting the ability to manage and treat the disease effectively. Historical lessons learned from previous outbreaks were missed.
The overarching driver of this partnership building activity is to develop inter-disciplinary research capacity and capability in both the UK and developing countries, jointly and collaboratively and across career stages. The aim is to generate reciprocal benefits through integrating an understanding of cultures and histories into medical and public health challenges in a global context and to equip the next generation of researchers to work collaboratively and blend scientific, cultural and policy research. In order not to limit the potential for inter-disciplinary innovation under this call the call is open to proposals addressing any global public health issue affecting low and middle countries on the OECD DAC list of ODA-recipient countries.
This is the second AHRC/MRC joint call for Partnership Awards. Details of the awards funded under the first call have been publicly announced. This second call is intended to complement the first call and to provide an opportunity to widen the range of inter-disciplinary and international collaborations, public health issues and contexts being supported through the first call. Awards under this second call will be expected to start in early 2018. 
Activities under this initiative should aim to lay the foundations of networks and researcher relationships between expertise in the medical sciences and the arts and humanities internationally. Teams should include an appropriate mix of arts and humanities research and medical science expertise.
The following activities are permissible under this partnership grant scheme:
Establishing Inter-disciplinary collaborative partnerships or consortia
Developing strategy to strengthen research activity across the field
Knowledge sharing across research departments and/or between Institutions and across sectoral boundaries both within the UK and with LMIC based colleagues.
Small scale/pilot/proof of principle/exploratory/ higher risk inter-disciplinary projects to explore innovative boundary crossing collaborations
Cross-disciplinary (and cross-cultural / language) literature reviews/ research synthesis/ evidence analysis or integrative data sharing and analysis,
Widening/ extending the disciplinary breadth of existing teams/partnerships (e.g. through placements, embedding, ethnographic research)
Career development, inter-disciplinary skills enhancement, and capacity building.
Establishing shared infrastructure, for example, staff, systems, equipment, data, seminars, workshops.  This could include a co-ordinated set of needs-led and complimentary networking activities (including outreach work and travel) with a defined output.
Funding for Masters or PhD studentships are not eligible under this call.
The total funding available for this call from MRC and AHRC is £2million. Following feedback from the first call there are two scales of award that can be applied for under this second call:
Small Partnership Awards with total costs of no more than £50,000 fEC; these small awards should be for a duration of no longer than 18 months and be used for initial activities that will build new partnerships between UK and LMIC researchers across the MRC and AHRC disciplines, with a focus on global public health.
Large Partnership Awards with total costs of no more than £200,000 fEC ; these larger awards should be 18-24months and include a comprehensive package of work that will build new or develop existing partnerships between UK and LMIC researchers across the MRC and AHRC disciplines, with a focus on global public health.
Please find more information regarding this opportunity here.