As the capabilities required to address antimicrobial target validation and drug discovery cover multiple disciplines, including basic bacteriology, computational biology, chemical biology etc., it is expected that successful collaborative proposals will draw on expertise across these disciplines.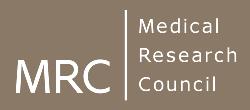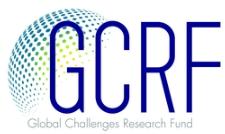 The rapid rise in antimicrobial resistance across the globe poses a huge danger to human and animal health, threatening our ability to treat common infectious diseases and prevent infections following surgery and chemotherapy. Antibiotic resistant pathogens have been detected in every country but the problem is particularly pressing in Low and Middle Income Countries (LMIC), where infection rates are high, common diseases are often life-threatening and access to the already existing antibiotics can be limited. The current repertoire of antibiotics is increasingly ineffective and the threat is especially severe in the face of limited numbers of novel antibiotics. To complement the wide range of research supported by the MRC in AMR, including through the Cross-Council AMR Initiative, and build on the UK's excellent discovery bacteriology research, we now open the call for AMR Target Discovery and Validation (AMR TDV). This call will support multi-disciplinary networks/collaborations to develop innovative approaches to accelerate the antimicrobial pipeline, with a focus on LMICs. 
Successful target discovery and validation programmes of work will be informed by the needs of industry to generate suitable data packages for potential downstream antibacterial development. Proposals are expected to provide innovative solutions and collaborations to stimulate the development of new antibacterials that can be used in LMICs. The following research strategies will be considered, but not limited to:
Strategies to find new antibacterial targets e.g. discovery platforms, data mining, genetics.
Improved mechanistic understanding of new targets, the major systems targeted by existing antibiotics and mechanisms of resistance.
Approaches to revisit, refine or redesign existing or failed antibiotics
New approaches to screening e.g. new methods, assays, cell lines, clinical isolates.  
New animal challenge models, where this is a current barrier to validating antibiotics, to understand and investigate pharmacology, PK/PD and bioavailability etc.
New treatment approaches e.g. targeting new bacterial pathways, (c.f. virulence, persistence, resistance mechanisms, etc), targeting the host, antibody therapy, combination therapies.
Antibacterial drug discovery is particularly complex due to various challenges, including keeping the drugs in the bacteria, the fast mutation rate of antibacterial targets leading to resistance and toxicity to the host. Promising antibacterial candidates are prone to failure at late stages of the drug discovery process because of low efficacy or safety, often owing to a lack of understanding and validation of the biological target. A multidisciplinary approach is needed to enhance the understanding of antibacterial targets; develop new discovery platforms, reagents and tools; develop innovative new treatment paradigms; develop and investigate new disease challenge models; and revisit, repurpose or redesign the existing antibiotic toolkit. MRC is looking to support consortia that can demonstrate the relevant skills and capabilities to manage a complex programme of work. Successful proposals will include investigators from multiple research groups across relevant disciplines, including basic bacteriology, computational biology, chemical biology etc. Collaborations between groups based at different research organisations are particularly encouraged, including those based in LMICs. Collaboration with industrial partners is also strongly encouraged, in accordance with MRC standard terms and conditions (see MICA guidelines), but should also consider how a partnership would fit with the principles of overseas development assistance and deliver short or long term health and wealth benefits to LMICs. The Principal Investigator must be from a UK Research Organisation eligible to receive research council funding (information about eligibility criteria can be found in our guidance for applicants).
Funding in the range of £1-2 million will be provided for a duration of up to three years. It is expected that between 2-4 proposals will be supported.
Please read more and apply here.