The British Academy is inviting proposals from UK-based researchers in the humanities and social sciences to develop interdisciplinary projects which bear on our understanding of the UK's international challenges and opportunities (past, present and future). Proposals which relate to the themes of Conflict, Stability & Security; Europe's Futures; Justice, Rights & Equality; and Urban Futures are particularly welcome. This call for proposals is the second round of this scheme, following a first round last year.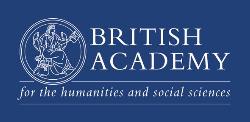 The purpose of each project will be to bring original interdisciplinary research ideas from the humanities and social sciences to bear on our understanding of the international challenges and opportunities which the UK has faced, is facing and will face. The projects awarded will aim to deliver specific academic, public, cultural and/or policy-relevant outputs.
For this scheme originality can arise also from looking at material (such as archival material) in new ways or bringing forth new understanding from material that has previously been unknown or less well known, or innovative combinations of researchers (and/or practitioners) in an interdisciplinary manner.
The lead applicant must be based at a UK university or research institute, and be of postdoctoral or above status (or have equivalent research experience). International co-applicants are strongly encouraged.
Current award holders in this scheme are able to apply for funding that develops further their original award. They are not able to apply for a new grant.
In addition, award holders who currently hold a British Academy award through the following programmes are not able to apply: Anti-Corruption Partnership Evidence; Cities & Infrastructure; Sustainable Development; Early Childhood Development; and Tackling Slavery, Human Trafficking and Child Labour in Modern Business.
Awards are of one-year in duration and are available for up to £50,000. Funding can be used to support research and/or clerical assistance; research expenses and consumables; travel and subsistence; and networking, meeting and conference costs. Awards are not funded on a full economic costs basis, with contributions to overheads an ineligible cost.
Please read more and apply here.
If you have a question about this scheme, please first consult the scheme notes which contain more detailed information. If the answer is still not available, you can contact us at internationalchallenges@britac.ac.uk.