The objective of this Call for Proposals is to provide funding for clinical trials to accelerate the development of new or improved therapeutics for NIDs(1) in sub-Saharan Africa. Proposals that are in line with EDCTP's strategic research agenda are encouraged.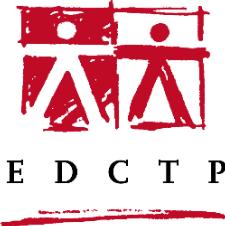 Neglected Infectious Diseases (NIDs, also known as Neglected Tropical Diseases) are a diverse group of diseases that affect an estimated 1.2 billion people worldwide. These diseases disproportionately affect the world's poor, causing significant mortality and morbidity. Global investment into research and development of new products for NIDs is limited and there is an urgent need to develop new or improved products and to optimise the use of existing products in order to achieve disease elimination.
Proposals that are in line with EDCTP's strategic research agenda are encouraged. Also, projects funded under this Call for Proposals shall contribute towards the achievement of the United Nations' Sustainable Development Goal 3 (SDG3: 'Ensure healthy lives and promote well-being for all at all ages'). 
Proposals must include one or more clinical trial(s) (phases I to III) conducted in sub-Saharan Africa to evaluate the safety and efficacy of new or improved drugs, drug regimens and formulations, including for prevention and post-exposure prophylaxis. Proposals should clearly describe the desired target product profile for the drug candidate(s) and describe how it contributes to the global product development pipeline for the disease. Full details of the product development milestones, including specific go/no-go criteria for the implementation of the proposed clinical trial(s) must be included, as well as specific plans for the subsequent regulatory approval process, which should aim at obtaining relevant market authorization, and an access strategy that will allow patients in low-resource settings to access the final product. Proposals focused exclusively on implementation of mass drug administration programmes or health systems strengthening are outside the scope of this Call.
Consortia comprising a minimum of three independent legal entities are eligible to apply. Two of the legal entities must be established in two different European Participating States(2) of the EDCTP Association and one of the legal entities must be established in a sub-Saharan African country(3). All three legal entities shall be independent of each other. 'Sole participants' formed by several legal entities (e.g. European Research Infrastructure Consortia, European Groupings of Territorial Cooperation, central purchasing bodies) are eligible if the above-mentioned minimum conditions are satisfied by the legal entities forming together the sole participant.
EDCTP considers that proposals for activities of between 36 and 60 months duration and requesting funding of up to € 5 million would allow the specific challenges to be addressed appropriately. Nonetheless, this does not preclude submission and selection of proposals requesting another duration and/or funding.
Notes:
For the purpose of this call, NIDs include: Buruli ulcer, cysticercosis/taeniasis, dengue, dracunculiasis, echinococcosis, foodborne trematodiases, leprosy (Hansen disease), human African trypanosomiasis, leishmaniasis, lymphatic filariasis, mycetoma, onchocerciasis, rabies, schistosomiasis, soil-transmitted helminthiases, trachoma, yaws.
Legal entities in the following European countries: Austria, Denmark, Finland, France, Germany, Ireland, Italy, Luxembourg, the Netherlands, Norway, Portugal, Spain, Sweden, and the United Kingdom.
Legal entities in the following sub-Saharan African countries: Angola, Benin, Botswana, Burkina Faso, Burundi, Cameroon, Cape Verde, Central African Republic, Chad, Comoros, Democratic Republic of Congo, Republic of Congo, Djibouti, Eritrea, Ethiopia, Gabon, The Gambia, Ghana, Guinea, Guinea-Bissau, Ivory Coast, Kenya, Lesotho, Liberia, Madagascar, Malawi, Mali, Mauritania, Mauritius, Mozambique, Namibia, Niger, Nigeria, Rwanda, São Tomé & Príncipe, Senegal, Seychelles, Sierra Leone, Somalia, South Sudan, South Africa, Sudan, Swaziland, Tanzania, Togo, Uganda, Zambia and Zimbabwe.
Please read more and apply here.