The Global Challenges Research Fund (GCRF) is a 5-year £1.5Bn fund and a key component in the delivery of the UK Aid Strategy: tackling global challenges in the national interest. Research Councils UK invites proposals from eligible UK research organisations to establish and lead a number of challenge-led and impact-focused GCRF Interdisciplinary Research Hubs - 12-15 Hubs will receive between £8M and £20M (full economic cost) for 5 years starting in December 2018.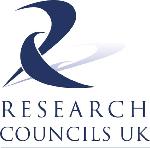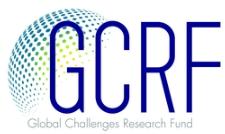 Each GCRF Interdisciplinary Research Hub is required to demonstrate:
Challenge and impact focus – address a specific currently intractable development challenge(s) with realistic pathways with the potential to deliver a broad range of  measurable impacts, and a clear plan for sustaining and further developing the work undertaken during the lifetime of the Hub.
Interdisciplinary research excellence – anchored by well-integrated interdisciplinary approach which demonstrates both underpinning research excellence and the ability to think across, between and within the Sustainable Development Goals (SDGs), and that adds significant value to existing global research efforts.
Global partnerships – a commitment to capacity building and a programme of research and supporting activities which is co-developed with international partners, through genuine and equitable partnerships with researchers and relevant development agencies; third sector and Civil Society Organisations; industry and other private sector organisations; policy makers.
Organisation and leadership – strong research and operational leadership which incorporates robust financial and risk management, assurance, governance and effective monitoring and evaluation, and facilitates the ability to learn and adapt over the lifetime of the Hub.
University of Cambridge-led hub proposals
Assessment will be through a two-stage process:
1) Registering Intention to Submit to both RCUK/GCRF (please find the form here) and to University of Cambridge's Research Strategy Office by 29th September 2017. For the latter, applicants are required to register their Intention to Submit (please include PI name, Department, title of proposed hub, projected budget and list of partners) to researchstrategy@admin.cam.ac.uk. This requirement applies to both cases where the University of Cambridge is the Lead research organisation and also when the University is a Research partner organisation.
This stage will be internally followed-up by:
A letter of commitment from the Pro-Vice Chancellor of research from the lead organisation. Therefore, this will be coordinated according to University's Procedure for VC and PVC Research Support Letters. If you are interested in applying, please send the the draft letter (1 page A4 length; template can be downloaded from VC and PVC Research Support Letters Website), the support letter form (template can be downloaded from VC and PVC Research Support Letters Website) and the draft proposal (as it is, no need to fill in any form) to researchstrategy@admin.cam.ac.uk by 18th October 2017. Refer to the guidance on support letter and the call text for further guidance on what it should include. Please note that the request for support letters that do not meet this deadline may not be processed in time.
the University of Cambridge Due Diligence Questionnaire, to be completed by all applications from the University, all partners or proposed partners will be expected to complete the details in the questionnaire by 27th October 2017. If you are a prospective PI and would like to be informed about the details of the form and the information that will be requested from partners before registering your intention to submit please contact us to access the questionnaire.
Submission of the outline application to the University Research Operations Office - deadline to be checked with School Team in the Research Strategy Office.
2) Outline proposals must be submitted via Je-S by 16:00 Greenwich Mean Time (GMT) on 9th November 2017. The most competitive outline proposals will be invited to develop full proposals.
Hub proposals in which University of Cambridge collaborates
Please send your proposal details (as required in Sections 1 and 2 of the Case for Support Template) to researchstrategy@admin.cam.ac.uk by 30th October 2017.
Please read more here and note that the Research Strategy Office convened a meeting to discuss the response to this call on the 25th of July (see further details here).
If you have any queries please don't hesitate to contact researchstrategy@admin.cam.ac.uk.