NERC and the Arts & Humanities Research Council (AHRC) are inviting research proposals under the Exploring & Understanding Colombian Bio Resources call. The overarching aim of this call is to gain a better understanding of socio-ecological systems in the Colombian regions of Boyacá and Cundinamarca, and their response to environmental change, including climate, land use and social or political change, and the underpinning role and value of biodiversity in these ecosystems.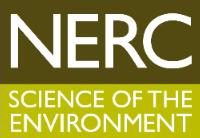 Projects will be expected to take an inter-disciplinary approach, bringing together environmental science with arts and humanities, and must address at least one of the following three challenges:
Functioning and resilience of socio-ecological systems.
Maximising / supporting social inclusion in the sustainable management and resilience of socio-ecological systems.
Understanding and delivering the benefits of natural resources to support social and economic growth.
NERC and AHRC will provide up to £5·5 million of funding (80 per cent full economic cost) to eligible UK-based researchers. It is expected that five to eight proposals of a cost between £700,000 - £1·1 million and lasting up to three years will be supported, depending upon the quality of proposals received.
Applicants are required to submit an Intention to Submit (ItS). This will provide a brief summary of the proposed research, researchers and anticipated costs. 
Please read more and apply here.