These grants are funded by the Newton Fund and managed by the UK Department for Business, Energy and Industrial Strategy (BEIS) together with partner funders from around the world. They provide financial support for researchers to undertake an international research placement to strengthen links for future collaboration, build research capacity in developing economies, and enhance the researcher's career opportunities.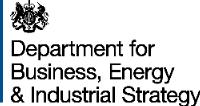 The Newton Fund Regional Latin American Biodiversity Programme aims to promote the economic development and welfare of either the partner countries or, through working with the partner country, to address the problems of low-income and vulnerable populations. ODA requirement: All applications must meet the required relevance to economic development or social welfare (see guidelines for further information) of the partner country. The programme will be delivered in two phases: 
Phase 1 (this call) - Workshops and travel grants- Phase 1 is led by the British Council, which has launched the following capacity building and mobility schemes: Newton Fund Researcher Links regional biodiversity workshops (Latin America) and Newton Fund Researcher Links biodiversity travel grants (Latin America). Closing date for both schemes is 16:00 BST on 13 October 2017.

Phase 2 (launching 2018) - Multilateral research programme- Phase 2 will be a three-year multilateral research call led by NERC, based on the thematic areas identified by the Latin American funders and developed within the workshops of Phase 1. Although it is not required for leading an application, prospective applicants interested in the Phase 2 research programme are strongly recommended to lead the workshops and utilise the travel grant funding opportunity.
Priority areas:
Understanding habitats and species
Biodiversity for sustainable livelihoods and bio-economy 
Global Climate Change, Biodiversity and ecosystems 
Maintaining and restoring natural capital
Partner countries:
Mexico
Colombia
Brazil
Chile
Peru
Argentina.
Researchers that reside in the UK can apply for funding to visit a university or research institution in one of the partner countries, and those residing in one of the partner countries can apply for funding to travel to the UK. 
Travel may only be between the UK and partner country, but can be in either direction and is open to both early and established career researchers. Duration of visit: 4-12 weeks depending on the country.
For further details about the programme please visit: http://www.nerc.ac.uk/funding/application/currentopportunities/newtonfund-latinamerica/.For queries regarding the workshop or travel grants, please contact Natalia Toledo, British Council natalia.toledo@britishcouncil.org.
Please read more about the priority areas and eligibility criteria of the Researcher Links Travel Grants here.