The British Council, under the Newton Fund, has partnered with the National Research Foundation South Africa to support and expand its SASAC (Southern African Systems Analysis Centre)/ IIASA (International Institute for Applied Systems Analysis) PhD programme.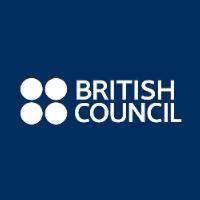 The call is intended to establish new links between South African leading and established researchers in Systems Analysis with leading and established researchers working across similar areas in the UK. The opportunity involves co-supervision of South African registered Ph.D. students and mobility for the UK researchers to participate in research and writing workshops to be held in South Africa.
Eligibility criteria:
Must be a leading and established researcher in Systems Analysis.
Be willing to co-supervise at least 2 South African PhD scholars and to work closely with their SA/ UK co-supervisors.
Be actively involved in the training and development workshops.
South African researchers should apply via the NRF online portal https://nrfsubmission.nrf.ac.za/  - see the call document attached on this page. South African researchers are required to submit a letter of support from a UK institution indicating agreement to co-supervise the nominated South African PhD students.

UK researchers should contact Universities UK International by emailing newton@international.ac.ukwith the subject title "Systems Analysis UK-South Africa call- UK Co-supervisor".
For assistance with linking with an SA or UK HEI, please contact newton@international.ac.uk. For general enquiries please contact Ms Anisa Khan (Anisa.Khan@britishcouncil.org; Tel: +27 11 560 9312), British Council Newton Fund Programme Manager