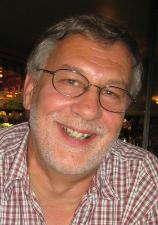 Dr Richard Fenner is a Reader in Engineering Sustainability and the Director of the MPhil in Engineering for Sustainable Development at the Engineering Department. He is also a Fellow of Wolfson College and a member of the Energy @ Cambridge Strategic Research Initiative, of the Cambridge Global Food Security Strategic Research Initiative and of the Centre for Science and Policy (CSaP). Richard is a Chartered Civil Engineer and a Fellow of the Institution of Water and Environmental Management.
Richard's research interests focus on water, sanitation and sustainability issues in both developed and developing countries, with a focus on urban drainage and water industry asset maintenance. He is currently working on research council funded projects on urban flood resilience in the UK  (EPSRC) and rural water supply in Africa (NERC).
His longstanding interests in water and sanitation issues in developing countries, which positively impact the lives of the world's poorest 3 billion people, have produced: an evaluation of novel alternative media for pebble matrix filtration using clay balls and recycled crushed glass, procedures for the sustainable selection of sanitation systems; guidance on process selection for wastewater treatment in disaster relief situations and the characterisation of pit latrine sludges using a novel ball penetrometer techniques. He has also investigated the barriers to the uptake of household water treatment systems in India and Nepal, explored the life cycle impacts of eco-sanitation (dry urine diverting toilets) in Africa and China, and analysed water, energy and land resource constraints on food security in Uganda.
His research focus has been on engineering interventions that make a direct impact on the well-being and livelihoods of the people they serve, and to contribute to the improvement of services in the WASSH sector. This underlies Richard's motivation to contribute to the Sustainable Development Goals through the participation Cambridge Global Challenges.