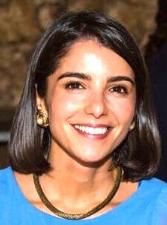 Dr Sara Serradas Duarte is the Cambridge Global Challenges (CGC) Research Strategy Manager.
While conducting her PhD in Neuroscience at University of Cambridge, Sara founded secondGO, a social start up that extends the educational opportunities of university students to others, and was the president of Beyond Profit, the social entrepreneurship society at Cambridge. The combination of these opportunities, her childhood in Mozambique and her previous experience as a teacher sparkled her current interest in University-generated Science and Technology-based innovation for the Sustainable Development Goals. This led, prior to joining Cambridge Global Challenges, to her position as a Business Analyst and Educational Content Developer for WaterScope – a Cambridge-based start-up that combats water inequality through a 3D printed water-testing microscope.
Sara is interested in researching and applying co-creation processes and innovation frameworks that can adequately support academic communities in maximising the positive impact of their research on the lives of the world's poorest 3 billion people.
Sara's motivation to contributing to the Sustainable Development Goals through the participation in Cambridge Global Challenges is driven by the belief that the world's development goals must be addressed by the power of intelligence that Universities attract and should expand. "The meaning of it all" by Richard Feynman explains well her motivation by making a very assertive and evidence-based distinction between the need of technical and economical assistance in addressing the world's development needs, between the capacity of generating and responsibly applying technological innovation and by exploring how scientists should and should not be involved in these different goals.
Please contact Sara Serradas Duarte at coordinator@gci.cam.ac.uk.