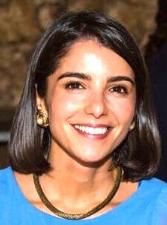 Dr Sara Serradas O'Holleran is the Cambridge Global Challenges's founding Research Strategy Manager. Sara provides strategic direction to CGC and manages its South-North international partnerships, research design, fundraising and research impact.
Sara is interested in knowledge governance solutions that protect the source and the in-country societal impact of Southern innovation that is internationally disseminated and commercialized. She is particularly committed to working with scholars and innovators in the African continent on the protection of the societal impact of African climate knowledge and innovation.
Sara was raised in Mozambique and has a research background in Life Sciences (Microbiology in Portugal and Institut Pasteur & Neuroscience PhD at Cambridge). Prior to joining CGC, her interest in University-generated innovation addressing the Sustainable Development Goals in the Global South led to work at social enterprises dedicated to increasing access to education (secondGO; founder and strategy lead) and to combating water inequality (WaterScope; educational content lead and business strategy). 
Sara's motivation to work with Cambridge Global Challenges is driven by the belief that Universities are uniquely well positioned to convene the cross-sector expertise and to generate the evidence and knowledge required to address the Sustainable Development Goals.
Please contact Dr Sara Serradas O'Holleran at sbas2@cam.ac.uk.