Social innovation; Wicked problems; International development; Quality education; Judge Business School; School of Technology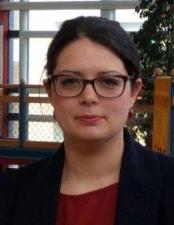 Laura Carnicero is the Business Development and Programme Manager of the Master of Studies in Social Innovation at the Judge Business School. This part-time programme is designed for practitioners from across sectors who wish to lead innovative solutions to pressing social issues.
Laura's role is to support social innovation students throughout their journey at the Judge Business School, ensuring that they are integrated in the greater Centre for Social Innovation network. From this experience students are expected to gain a critical understanding of the different forms of social and organisational change as seen through the lens of sociology, political science and organisational theory. Students are also prepared to lead, build and manage collaborative initiatives of the corporate, public and social sectors to tackle the wicked problems that the globe faces – such as poverty, climate change and gender equality – including those that affect the world's poorest 3 billion people.
Laura's motivation to contribute to the Sustainable Development Goals through the participation in Cambridge Global Challenges stems from her work at the University of the Arts London and later at the University of Cambridge Faculty of Education, with which she became interested in quality education and lifelong learning topics. At these organisations, Laura supported development initiatives of educational nature in Central and South East Asia. Here, she witnessed the stigmatisation of researchers willing to collaborate with peers based in countries criticised for their human rights records. Out of this experience, Professor David Brides (2015) published "Working without shame in international education: From consequentialism to casuistry?" at the Ethics and Education journal.