WSUP (Water & Santiation for the Urban Poor) has helped transforming cities to benefit the millions who lack access to water and sanitation since 2005. WSUP's driving vision – in line with the Sustainable Development Goals – is of a world in which all urban dwellers, including the poorest, enjoy affordable, high-quality water and sanitation services. This will generate massive gains in human well-being, in national economic growth and in global environmental sustainability.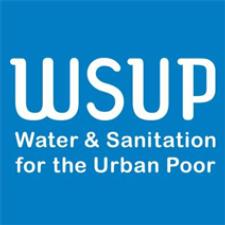 Urban migration in developing countries is contributing to the nearly 900 million people who have no choice but to live in low-income communities, which usually lack the most basic services like water and sanitation. Based in the UK and with offices in seven countries in sub-Saharan Africa and Asia (Bangladesh, Ghana, India, Kenya, Madagascar, Mozambique and Zambia), WSUP is the only urban specialist in increasing access to water and sanitation. Water and Sanitation for the Urban Poor (WSUP) harnesses the expertise and sector leading knowledge of the private sector, NGOs and research institutions, working as a professional partner to service providers in the delivery of water and sanitation programmes. More specifically, it:
works side-by-side with local providers (utilities, municipalities and private sector) in developing services, building infrastructure and attract funding that will help them reach low-income communities
focuses on financial viability for more resilient communities by working with utilities and business to develop profitable services while reaching the most vulnerable and by advising regulators and governments on how to create environments in which business can succeed
invests in innovation that enables global change.
 Some examples of work conducted by WSUP include:
increased access of hundreds of thousands of people in Kenya to water
the creation of a financially viable sanitation business in Bangladesh, SWEEP
together with the utility JIRAMA, the finding that reduction of non-revenue water in Madagascar can lead to increased water supply for low-income customers
So far, WSUP has increase the improved the water services of 2.45 million people, it has improve the sanitation services of 1.17 million people and it has improved the hygiene practices of 6.38 million people. From 2016-2021, WSUP plans to bring improved water and sanitation to 17 million people living in urban areas in Africa and Asia.