If you could know the truth about the threat of climate change, and what you as an individual can do, would you want to know? Join Cambridge Global Food Security for a special screening of Before the Flood, followed by the chance to quiz world-experts in environmental science and sustainability from the University of Cambridge.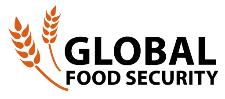 Before the Flood features Leonardo DiCaprio on a journey as a United Nations Messenger of Peace to witness climate change first-hand. He goes on expeditions with scientists uncovering the reality of climate change and meets with political leaders fighting against inaction. He also discovers a calculated disinformation campaign orchestrated by powerful special interests working to confuse the public about the urgency of the growing climate crisis.
This public event is hosted by the Cambridge Global Food Security Initiative and the University of Cambridge Conservation Research Institute, as part of the University's Festival of Ideas 2017. 
The film is presented by National Geographic from Academy Award®-winning filmmaker Fisher Stevens.
There will be a small charge for this event, and booking opens at the end of September. Ticket price includes a drink and nibbles.
Date:
Friday, 20 October, 2017 -

17:30

to

20:00
Event location:
Seminar Room 1, David Attenborough Building, Cambridge