Cambridge Global Challenges SRI
, in collaboration with
Synthetic Biology @ Cambridge IRC
and
CamBridgeSens SRN
, delivered the
Sandpit and Seed Funding competition on Smart Imaging for Development
 that supported the three projects described below.
---
My participation in the programme allowed me to put my skills and expertise to use to find new solutions to challenging global issues and to work alongside fellow researchers from other academic disciplines. As a social scientist on the team, it has been so valuable to interact with STEM researchers who are keen to come up with innovative ideas that will have a real impact on communities." 
Rijak Grover, Department of Sociology. 
---
Urban form or morphology is a valuable multidimensional variable to consider in climate-sensitive-planning because it significantly drives the micro-scale climatic variability in cities. Yet techniques to classify urban forms are heavily dependent on the availability of the detail urban geometry data. A common data source is high resolution remotely sensed images (RSI), which can provide information at large spatial scales. But this information is usually not available in low-income rapidly growing cities, where it is most needed.The RSI data available in these places are often patchy, well out of date and cannot reflect the radical development until it is too late for public policy interventions. Maps from Scraps brings an innovative solution of generating high definition maps from patchy data. Further details are available here. 
Team:
The reduction of natural habitats has caused rising tensions between Humans and elephants in Africa. One side effect of this is the raiding of farmers crops by elephants which when combined with poverty can lead to unfortunate consequences. Our project aims to use low-cost hardware and smart imaging to support species co-existence.  The first step was to source some images of elephants to train the deep learning network. A collection of images was found here.  However, when examining the elephant data - many images had watermarks, some actually included other images such as rhinos and drawings of elephants. The dataset was then processed to include only __ of these images.  The images were then labelled using Matlab's inbuilt image labeler application.  To train the network, a high powered Graphics card was purchased. The code used to train the network was written in Matlab 2019b alongside the CUDA toolkit 10.0. Further details are available here.
Team:
The idea of this project is to make an on site diagnostic system. Diseases that change the morphology of blood cells can be diagnosed through imaging cells and comparing them to the healthy ones.  The project uses an optical imaging system optimised to image red blood cells. Subsequent analysis utilises machine learning and artificial intelligence tools to differential between healthy and diseased cells.  We hope that such a system will help in timely diagnostics and provision of fast treatment to the patients of malaria and other diseases in the remote areas of the developing world. Further details are available here.
Team:
Climate change disproportionally affects vulnerable communities who are the least equipped to handle these changes. Especially smallholder farmers who are looking for solutions to increase productivity in the face of new crop challenges given climate change –  unpredictable rainfall patterns and new types of crop diseases.  Our multidisciplinary team has been working on project called the "Plant Camera", based on the research of Dr. Paolo Bombelli. In our project, a digital camera is powered by the electrical energy generated by sun light through a process of photosynthesis.  A cross-referencing of these images using image recognition artificial intelligence (AI) will determine whether the plant is healthy or not, sending an automated report to the farmer's mobile phone via SMS.  This kind of plant-powered camera could be a game changer in rural parts of Africa where farmers do not have access to extension services or farmer training. With out plant-powered camera, farmers will be able to monitor the growth of crops, share the results with neighbouring farms and, by improving the quality of their agricultural products, save on resources (e.g., water, fertiliser) and mitigate the negative effects of changing climate conditions. The most likely country pilot is Benin, due to expertise within the group, and in Cambridge more generally.  In Benin, existing research networks exist with Beninese agricultural communities in one of the poorest regions of the country called Atakora-Donga and with research institutions in the capital city, Cotonou. Further details are available here. 
Team:
Tagging solar panels for remote surveillance to reduce theft
Solar cells theft is becoming an ever increasing problem within the developed and developing world, where loss of a single solar panel could have a crippling effect on the local community or owner. Current systems in Germany are already using DNA tags to help mark the solar panels but that does not help find them. Since solar panels need to be facing the sun, therefore always facing the sky, we are developing a security dye and device recognition system (eg QR coding) that will be able to be seen via satellite or drone reconnaissance. This dye system will be incorporated into the device using standard manufacture processes thus not requiring expensive retooling and will maintain or can even improve solar operation and efficiency. This system will have the aim to be difficult to remove or can be shown to be tampered with thus enabling follow up investigations to take place using conventional security tagging (eg. DNA tagging). We hope to develop this technology and recognition system into a social enterprise thus making it widely accessible around the world.
Team: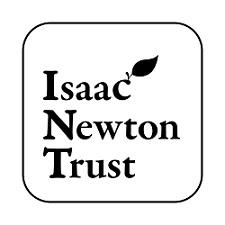 ​