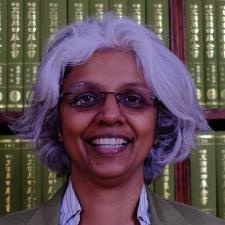 Professor Shailaja Fennell is Professor of Regional Transformation and Economic Security and University Lecturer in Development Studies at the Department of Land Economy. She is a Fellow of Jesus College, a member of the Energy @ Cambridge Strategic Research Initiative, and also the Director of Research at Cambridge Central Asia Forum, which bridges the sciences, social sciences and humanities to build academic collaborations between Cambridge and institutions in Central Asia.
Shailaja's research interests include institutional reform and implications for national and local decision making; rural development and agricultural sustainability and role of innovative technologies; youth migration, skill formation and employment aspirations; gender, kinship and ethnicity; comparative economic development and provision of public goods, with a particular focus on partnerships. 
Shailaja's vast experience in rural development, environmental and educational strategies in India, China, and Central Asia can impact the lives of world's poorest 3 billion people. Her experience has involved through her role as an International Team Leader on public-private partnerships in education with the DfId-funded Cambridge-based consortium on education outcomes for the poor; as a Principal Investigator on the learning outcomes of innovative education for the poor (Activity Based Learning models in India); as a Social Science Leader on the Smart Villages Initiative on renewable off grid energy for catalysing rural development through the youth education and women's empowerment;  and through the report "Overcoming fragility in Africa: forging a new approach forward" the first European Development Report, commissioned by the European Union.
Shailaja's engagement with the Sustainable Development Goals through the participation in Cambridge Global Challenges comes out of her early experiences of the relationship between institutional exclusion and inequality in India, which  led her to work with environment groups and democratic rights organisations as a student. Early influences were the work of Rachel Carson, and Barry Commoner, and she finds academic motivation from the writings of Elinor Ostrom.