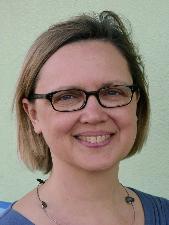 Dr. Lara Allen is the Director of the Centre for Global Equality, a Cambridge-based civil society organisation that evolves innovative solutions to global challenges. Following an academic career in South Africa and the UK, Lara has held senior positions in the international development sector.
As a researcher and practitioner Lara is working on methodologies of co-creation across divides characterised by unequal power relations. She is particularly concerned about knowledge inequality and its consequences, and is evolving models to structure effective, mutually beneficial interactions between universities and under-developed communities in developing and emerging economies. She is also interested in fostering mechanisms to generate mutual benefit and improve relationships between people and conservation in instances where impoverished communities live in or near protected areas.
Lara's interest in international development was sparked in the early 2000s by her involvement in a community outreach project of the University of the Witwatersrand, South Africa, where she was a Senior Lecturer. She co-founded and initially directed the community-based not-for-profit that grew out of this project. This is now a sustainable, community-run, social enterprise that continues to generate employment in impoverished rural part of South Africa.