Cambridge Global Food Security is a Strategic Research Initiative of the University of Cambridge that promotes interdisciplinary approach to addressing the challenge of ensuring all people at all times have access to sufficient, safe and nutritious food that meets their dietary needs and preferences for an active and healthy life.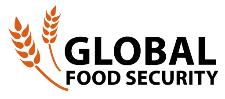 Members of the Cambridge Global Food Security and other interested Cambridge researchers are invited to attend the Cambridge Global Food Security Initiative Symposium 2017, a day of multi-disciplinary talks and interactive sessions - including talks by Professor Tim Benton and Sir Brian Heap, two of the Initiative's External Advisors.
Hear about Cambridge's strengths across the food system
Gain new perspectives and ideas to advance your research
Engage with our major interdisciplinary themes and discuss project ideas
Network with colleagues and find new collaborators
The symposium and particularly the afternoon session on Developing Country Challenges: GCRF and the Global Challenges Forum with Dr Lara Allen (Director, Centre for Global Equality) and Professor Howard Griffiths (Department of Plant Sciences) will offer the opportunity to establish working groups as collaborations between the Cambridge Global Food Security and the Global Challenges Forum.
Please read more about the Symposium here, consult the full programme here and register here (limited to 150 spaces - it's first come, first served).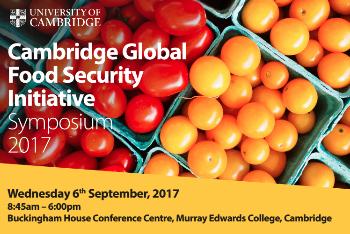 Date:
Wednesday, 6 September, 2017 -

08:45

to

18:00
Event location:
Buckingham House Conference Centre, Murray Edwards College, Cambridge