Since 1977, the International Institute for Applied Systems Analysis (IIASA) has operated an annual 3-month Young Scientists Summer Programme (YSSP) offering research opportunities to talented young researchers whose interests correspond with IIASA's ongoing research on issues of global environmental, economic and social change. From June through August accepted participants work within the Institute's research programs under the guidance of IIASA scientific staff. Funding is provided through IIASA's National Member Organisations which includes NERC in the UK.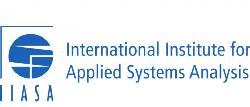 Located near Vienna, Austria, IIASA is an international institute that conducts policy-oriented research into problems that are too large or complex to be solved by a single country or discipline. These problems—which include climate change, energy security, and sustainable development - must be resolved by international cooperation.
IIASA research comes under the following programmes:
Advanced Systems Analysis
Air Quality and Greenhouse Gases
Ecosystems Services and Management
Energy
Evolution and Ecology
Risk and Resilience
Transitions to New Technologies
Water
World Population.
Every summer from 1 June to 31 August, IIASA hosts up to 50 doctoral students from around the world in its Young Scientists Summer Programme (YSSP). Each participant works on a topic related to his or her PhD thesis and IIASA's research agenda, the goal being to write a publishable paper. All YSSP participants are personally mentored by IIASA senior scientists.
 You should apply if:
you are an advanced graduate student;
your field of study complements research at IIASA;
you would like to pursue interdisciplinary research;
your research and career would benefit from working with scientists from around the world;
you would like to explore the policy implications of your work.
An online application form and more information is available on the IIASA website. Registrations for the 2018 program are being accepted from 3 October 2017 - 11 January 2018. Funding is available through IIASA National Member Organisations (NMOs) which includes NERC in the UK or through additional scholarships. NERC will support up to three environmental science researchers per year to attend the programme. 
Please find further information and apply here.
Date:
Friday, 1 June, 2018 - 09:00

to

Friday, 31 August, 2018 - 17:00