This project investigates the potential for ecological adaptation and ecosystem-based flood defence management in three contrasting urban socio-ecological systems: London and the Thames Estuary, San Francisco and San Francisco Bay, and the island margins of the City State of Singapore. The Cambridge Workshop is the first step in a process of engagement through which a global knowledge network about natural management and urban flood hazards will be built.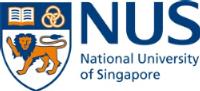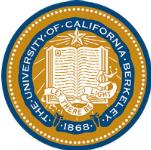 Although ecological adaptation and ecosystem-based flood defence are gaining currency as sustainable risk management approaches, the use of coastal space is increasingly contested by other economic and social pressures. The design, implementation and effectiveness of ecosystem-based flood defence solutions therefore depends on multiple factors, extending from environmental setting to contextual political factors.
This project will investigate the potential for ecological adaptation to flood and sea level rise hazards in three contrasting urban areas through exploring the following multi-disciplinary objectives:
understanding the drivers of coastal restoration and adaptation in each city;
identifying suitable locations for ecological adaptation interventions;
assessing and comparing intervention 'success'.
To achieve this, a workshop meeting will be held in each of the three locations. Each meeting will aim to engage with a network of around 20 local and regional experts across the biophysical and social sciences. As such, the leading team is looking to engage with academics and policy-makers to discuss coastal ecological adaptation near cities, particularly in the Thames Estuary, San Francisco Bay and Singapore Island areas. 
Professor Tom Spencer and Dr Iris Möller of the Cambridge Coastal Research Unit (Department of Geography, Cambridge) are the principal investigators in the UK.
If you would be interested in finding out more about the project or attending one of the workshops, please feel free to contact the research assistant Olivia Shears (oms26@cam.ac.uk). 
The Global Alliance is a tripartite agreement between the University of California, Berkeley, the University of Cambridge and the National University of Singapore. Formed in 2016, the alliance aims to develop innovative research across the three Universities, tackling global challenges that cannot be solved by a single institution. Global Alliance funds projects that cover three themes: Precision Medicine, Cities, and Smart Systems. The funding is designed to act as 'seed funding', allowing collaborations to develop to a stage where they can apply for bigger grants. The coastal project falls under the 'Cities' theme.
Date:
Friday, 2 March, 2018 -

09:00

to

17:00