On 5 July 2017, Research Councils UK (RCUK), the strategic partnership of the UK's seven Research Councils and the National Natural Science Foundation of China (NSFC) announced they would shortly be launching the UK-China Antimicrobial Resistance (AMR) Centre Partnerships Initiative under the umbrella of the Newton Fund. The partners will be holding a workshop for researchers on w/c 20th November in China to explore opportunities for collaboration in this area.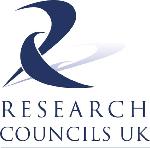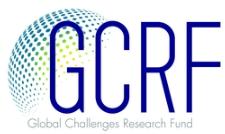 Following the workshop, RCUK will launch the call for proposals. This initiative will provide funding for collaborative centre partnerships focussed on addressing the challenge of AMR in China with the aim of:
Supporting large-scale, interdisciplinary, collaborative research in AMR and specifically antibacterial resistance (ABR) in humans, animals and the wider environment in China.
Supporting the mobility and exchange of UK and Chinese researchers to enhance links between researchers in both countries.
Enhancing existing partnerships and developing new partnerships between the UK and China in the area of ABR.
Strengthening the strategic relationship between the UK and China.
The UK-China workshop will be an opportunity for UK researchers to meet with Chinese researchers in order to explore opportunities for collaboration in the area of ABR. The workshop agenda will include time for networking and sharing information about UK and Chinese research expertise and areas of interests, as well as visits to leading research centres. The call that will follow the workshop will be an open call for proposals; applicants do not need to attend the workshop in order to apply to the call.
The closing deadline for expressions of interest for the workshop is at 16:00 on Tuesday, 19th September 2017.
Further details on this call and how to apply can be found on the Medical Research Council website.
Date:
Tuesday, 19 September, 2017 -

09:00

to

17:00