This new conference will bring you the latest inspiring NHS, academic and industry collaborations in Artificial Intelligence (AI) in healthcare.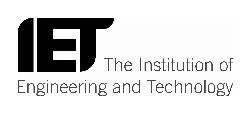 Artificial intelligence (AI), deep learning and machine learning all serve to interpret big data for an end goal. In healthcare, better patient outcomes are the great incentive. 
With rapid advances in imaging, monitoring technologies, genome sequencing, etc., the amount of health information being gathered is overwhelming. Being able to translate it quickly and accurately is vital for predicting the pattern of disease and identifying suitable treatment options for patients. 
This exciting conference is essential for clinicians, academics and others already working in healthcare, but also engineers looking to apply their expertise from other industries to this rapidly advancing sector.
You will be inspired by the studies already underway, and their potential to transform healthcare in the very near future. Meet new contacts and find out where you may be able to make a valuable contribution yourself. 
Sessions include:
Medical imaging
Predicting health outcomes for smarter healthcare systems
Ethics of information and data analytics
What AI and machine learning can do for lung cancer care
Machine learning for the next generation of healthcare interventions
Cancer image analytics
Data security and cyber risk
Speakers include:
Dr Kenji Takeda Director, Azure for Research, Microsoft
Dr Natalie Banner Policy Adviser, Wellcome Trust
Dr Raj Jena Scientific Officer, Cambridge University Hospitals NHS Foundation Trust       
Niels Peek Director, Greater Manchester Connected Health City and University of Manchester
Dr Timor Kadir Chief Scientist and Technology Officer, Optellum
Professor Nasir Rajpoot Head, Tissue Image Analytics Lab, University of Warwick  
Dr. Tingting Zhu Junior Research Fellow, Computational Health Informatics (CHI) Laboratory, University of Oxford
Strategic Partner: Microsoft
Please read more and apply here.
Date:
Wednesday, 18 October, 2017 -

09:00

to

18:00
Event location:
Microsoft Research Lab, Cambridge, UK