Within the theme of operationalising sustainability, this two-day professional development programme will give you the opportunity to understand how to identify and assess natural capital, create an effective natural capital strategy, and understand the natural capital risks and opportunities for your business.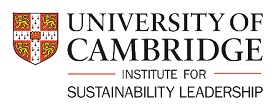 It is common practice for businesses to perform sustainability reporting for corporate and regulatory purposes; however, businesses that want to be more progressive, create competitive advantage, and demonstrate their positive impacts on the environment are going beyond corporate reporting and using natural capital approaches to leverage business opportunities and inform decisions.
The focus of our forthcoming Lab is the systematic use of data and decision tools that provide businesses with insight into their impacts and dependencies on natural capital. The workshop will explore how businesses can review the impact of their operations and supply chains on natural capital to achieve a better-informed strategy, commercial savings through increased efficiency, and a language with which to communicate benefits to external audiences.
This workshop will stretch your thinking through discussion with leading academics and practitioners, as well as active participation with case studies. You will gain access to the CISL's international network of sustainability leaders and will learn how to:
systematically review your business activities to identify natural capital risks and opportunities
measure and value natural capital
engage stakeholders within your business and supply chain more effectively
embed natural capital knowledge into your day-to-day operations and decision-making
gain a competitive edge by communicating your natural capital insights and progress to stakeholders.
Participants will leave the Lab empowered to take action within their business and leverage natural capital approaches. They will have a clearer view of their path towards delivering their sustainability goals.
Before the Lab, participants will be invited to volunteer their organisation as a case example for exercises, resulting in a huge benefit to their business from thinking through a particular challenge or opportunity with like-minded individuals, supported by experts.
Sustainability practitioners, asset managers, HSE managers, CEOs, and supply chain and procurement professionals will all benefit from attendance at the workshop.
The Lab will feature interactive sessions alongside these case studies, and leverage the latest thinking from business leaders participating in CISL's Natural Capital Impact Group. Confirmed speakers at this Lab include:
Ian Ellison, Chief Engineer – Sustainability, Jaguar Land Rover
Laura Plant, Sustainability and Climate Change Consultant, PWC
Dr Stephanie Hime, Director, Little Blue Research
Tony Juniper, CBE, Fellow, CISL
Chris Plester, Senior Sustainability Adviser, National Grid
Lizzie Rendell, Environmental Advisor, Skanska
James Spurgeon, Director, Sustain Value
The keynote speaker is Paul Murphy, CEO, Jordans and Ryvita Company.
The course cost ranges between £700 and £2250, including the cost of accommodation and meals. 
For further details on this event, please see the associated webpage here.
To apply for this event, please click here.
Date:
Monday, 20 November, 2017 - 09:00

to

Tuesday, 21 November, 2017 - 05:00