The aim of this NERC-affiliated course is to enable geosciences graduates to adapt their skills to emerging technologies in electronic/digital field data collection and model building. The focus of the training is on the building, iteration and validation of a subsurface geological model with an emphasis on the use of an accessible and dynamic professional software suite.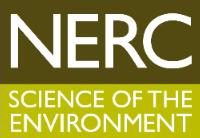 Participants will receive advanced field and lab training focused on 3D structural modelling of the subsurface using a cutting-edge professional software package developed for the energy and resource exploration. The software to be used includes:
Fieldmove app for tablets
Fieldmove Clino for smartphones, and
the Move software suite, the principal product of training partner Midland Valley Exploration Ltd.
The training and resultant skills will be transferrable to a variety of industry software packages such as Petrel, Decision Space, Kingdom Suite, Gocad, Minesight, Leapfrog, Geomodeller3D, SGS Genesis, Rockworks and others.
Training will appeal to doctoral and early career researchers across a range of geosciences as advanced modelling of the subsurface is fundamental in exploring for mineral and energy resources as well as identifying suitable carbon capture and storage sites, potential geothermal reservoirs and systems, underground storage and waste repositories, groundwater, and tunnelling and infrastructure projects.
For further information on this programme, and to discuss application procedures, please contact the course leader Dr Carl Stevenson (C.T.Stevenson@bham.ac.uk).
Date:
Monday, 26 March, 2018 - 21:00

to

Friday, 30 March, 2018 - 17:00
Event location:
University of Birmingham, Birmingham