This NERC-affiliated course covers practical experience of geophysical data collection, analysis and interpretation under commercial conditions - a key skill for future research and/or commercial sector employment.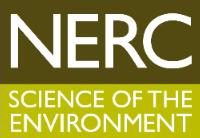 This programme falls under the heading of NERC Industrial Strategy Training Courses. It is intended for environmental and natural scientists that have limited theoretical/practical experience in near-surface geophysics but wish (or intend) to use these techniques in their research or future career. Places will be allocated preferentially to NERC-funded PhD students (at all stages), Early Career Researchers and Fellowship holders (i.e., 50% or more funded by NERC). However, a number of funded places may be available to applicants who do not meet these criteria.
For further details and to apply for the course, please see the associated website here.
Date:
Monday, 15 January, 2018 - 09:00

to

Friday, 19 January, 2018 - 17:00
Event location:
Keele University, Staffordshire