This short course is aimed at PhD and early-career researchers interested in Integrated Environmental Management (IEM). It offers the opportunity to work with policymakers, learning about the methods and skills involved in synthesising evidence for policy.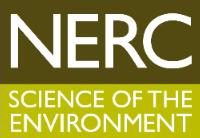 The NERC Evidence Synthesis for Environmental Policy (E-STEP) programme is offered by the Centre for Environmental Policy at Imperial College London, in collaboration with the UK Department of Environmental, Food, and Rural Affairs. 
The programme aims to help participants to develop the necessary skills for systematically synthesising evidence to inform policy and decision-making. The course will focus on IEM, particularly in the areas of land and water management. It will also provide an opportunity to understand the IEM tools that could be of use in future research. Participants will gain experience in co-delivering reviews with policymakers, and conducting reviews with the potential to inform environmental policy and practice.
The course will take place on 14th December 2017 and 24th January 2018, with a remote-access group task in between. Travel costs, as well as lunch and refreshments, are covered.
To find more information on this programme, and to apply, please see the Google Form here.
Date:
Thursday, 14 December, 2017 -

09:00

to

17:00
Event location:
Centre for Environmental Policy, Imperial College London, London