This Royal Society meeting will provide a cross-disciplinary platform to advance new methods and analytical approaches to detecting functional change in tropical ecosystems, conspicuously missing from contemporary models and meta-analyses of global change.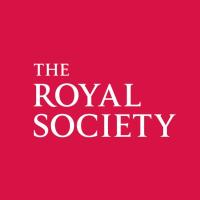 Long-term phenology data from the tropics show directional change in plant reproduction and productivity. However mechanistic links to climate, as well as intercontinental comparisons, remain elusive. This meeting will include discussion of these links, and methodologies for uncovering them. The talks are grouped under the following headings:
Which ecological processes do we capture when we sample phenology and what have we learned so far from different methods?
Climate and phenology in the tropics: challenges and opportunities
Detecting phenological trends in the tropics
Tropical phenology contributions to conservation science and global change research: what is missing?
This is a Theo Murphy scientific meeting organised by Dr Katharine Abernethy, Ms Emma Bush, Dr Irene Mendoza Sagrera, Professor Patricia Morellato, and Dr Jean-François Bastin. It is a residential conference; advance registration is required, at which point food and accommodation can be arranged.

For further details on this conference, please see the event webpage here.
Date:
Monday, 15 January, 2018 - 09:00

to

Tuesday, 16 January, 2018 - 17:00
Event location:
Kavli Royal Society Centre, Chicheley Hall, Newport Pagnell