The UK government is hosting an international high-level conference on illegal wildlife trade (IWT) in London in October 2018.
The illegal wildlife trade (IWT) not only endangers some of our most iconic species of wildlife, but is a serious organised crime and damages the livelihoods of some of the world's poorest communities.
The 2018 London high level conference is an opportunity to build on previous efforts, address the underlying issues that facilitate it, and make steps to tackle this criminal trade.
The conference will bring together global leaders to help eradicate illegal wildlife trade and better protect the world's most iconic species from the threat of extinction.
Conference themes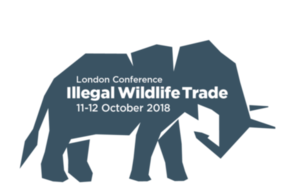 Tackling IWT as a serious organised crime
Building coalitions
Closing markets
For updates on the conference please follow #endwildlifecrime on social media.
Date:
Thursday, 11 October, 2018 - 09:00

to

Friday, 12 October, 2018 - 17:00