The purpose of this workshop is to bring together academic researchers, environmental agencies and industry to discuss the potential challenges and opportunities for integrating marine science at the design stage of offshore structures to enable better environmental management.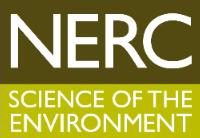 NERC, in association with MASTS and the SUT, will be holding a 'Design for Decommissioning' workshop at Dynamic Earth.
This workshop is relevant to oil and gas and offshore renewable energy, and is open to academic researchers (from both environmental and engineering disciplines) and interested industry and policy representatives.
Draft agenda
09.00

Registration/tea and coffee

 

10.00

Introduction

Kate Gormley

10.10

Overview of the Design for Decommissioning JIP

Stuart Martin/Caroline Laurenson

10.30

Virtual reality and technology innovations

Moya Crawford/Mark Lawrence

11.15

NERC Decommissioning Innovation Project updates

 

12.45

Lunch

 

13.30

Break-out sessions

a)       Automated vs. in-situ environmental monitoring

b)      Building and designing installations to remain in-situ or removal (from an environmental perspective)

c)       Eco-engineering of structures

 

15.15

Feedback from break-out sessions

 

16.15

Future funding opportunities

Sarah Keynes

16.45

Close

 
Please visit the Design for Decommissioning event webpage for more information and to register to attend.
Date:
Tuesday, 6 March, 2018 - 20:40