SynBio Forum is a flagship event organised by the Synthetic Biology Strategic Research Initiative (SynBio SRI). The forum features prominent external speakers and excellent networking opportunities. This easter term, Chris Voigt and Somenath Bakshi will talk about their cutting edge work in synthetic biology.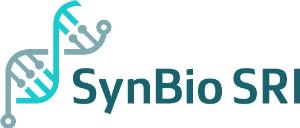 Recent advances in synthetic biology have led to engineered organisms with novel genetic programmes that perform functions from computation through to complex metabolic processes. There's now a great need for tools to design these organisms and learn more about the interaction of genes, phenotype and the environment. In this SynBio Forum we explore the work of Prof Chris Voigt (MIT) and Dr Somenath Bakshi (Harvard University): two synthetic biologists who are creating revolutionary new insights into gene regulation and how we might harness regulatory mechanisms for DNA engineering.
Prof Chris Voigt (MIT) is developing and implementing cutting edge computer-assisted design tools for assembly of large-scale DNA circuits. His vision is that bio-designers of the future will be able to mix-and-match modular clusters to build a synthetic

organism.

Dr Somenath Bakshi (Harvard University) is a single-molecule biophysicist interested in the inner world of microbes. His research involves understanding how bacterial cells cope with changing environments using ultra-precise time-lapse imaging, single-molecule counting, and genetics to quantitatively study the stress-response dynamics in bacteria at genome scale.
Please find further details here and register here.
Talks and dialogue will be followed by an afternoon tea reception.
Date:
Tuesday, 24 April, 2018 -

14:00

to

17:00
Event location:
Old Divinity School, St John's College, University of Cambridge