The Global Alliance was formed in 2016 as a tripartite agreement between University of California, Berkeley (Berkeley), the University of Cambridge (Cambridge) and National University of Singapore (NUS) in order to develop innovative research across the three universities to address research questions that could not be answered by one institution alone. Within the Global Alliance there are three themes: Precision Medicine, Cities, and Smart Systems.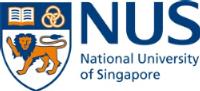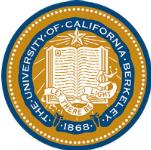 The University of Cambridge, UC Berkeley and the National University of Singapore invites submissions of research proposals for the 2017 Global Alliance (GA) funding call. GA is is looking for proposals that would be unlikely to be funded by traditional routes, but would be able to secure future funding should the project be successful at the initial stages; it is expected that the research themes apply for external funding to scale projects 18 months after seed funding is received. GA encourages interdisciplinary proposals, and proposals that have a social science element.
Proposals must:  
include meaningful participation from all three institutes;
address research questions/ problems that tackle global challenges;
be a new project, not an existing collaboration or project.
The call will not fund:
research that could be completed at one of the Universities alone;
projects that do not fall within the three themes (Precision Medicine, Cities, and Smart Systems);
existing projects and collaborations and projects that are not based on exciting new research, e.g., purely travel / mobility funding.
Projects can be funded for up to 2 years and funding is typically £100,000 (maximum £150,000 per application; overhead fees should not be included in the costs; partners should agree on the most appropriate distribution of funds between the three universities and the locations to carry out the proposed activities). Deadline for expressions of interest is 31 July 2017 (250 words summary, title and names of applicants from three institutions to be sent to Kata Fülöp, kata.fulop@admin.cam.ac.uk).
Only applications that were submitted as expressions of interest will be considered for funding and the call's deadline is 11th September 2017, with award notification in late October.
Please contact us for FAQ and for the full application form and please contact Kata Fülöp (kata.fulop@admin.cam.ac.uk), International Strategy Office, for further information.