This research project is jointly commissioned by the REACH global research programme (led by Oxford University) and the Urban Sanitation Research Initiative, (a 2017-2020 research programme led by Water & Sanitation for the Urban Poor, WSUP).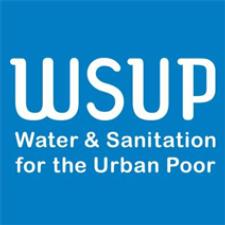 The project will be managed by the Urban Sanitation Research Initiative team with single point-of-contact, but should aim to align with the broad vision and specific requirements of both research programmes.
The research will investigate citizen and decision-maker attitudes to pollution of watercourses in urban environments in Bangladesh, and attitudes towards regulation to reduce such pollution. We require detailed consideration of two specific types of pollution, and of their associated regulation, namely
faecal contamination arising from widespread discharge from septic tanks, pit latrines, and hanging toilets to surface drains and water bodies and to subsurface water bodies, and
industrial discharge to surface and subsurface water bodies.
However, we would expect detailed consideration of these specific issues to be embedded within a wider framework of analysis of urban freshwater pollution, and its regulation, in Bangladeshi cities.
Maximum budget: GBP 80,000