The British Academy is inviting proposals from researchers based anywhere in the world to develop interdisciplinary projects which enhance the development of more effective policies and interventions aimed at reducing corruption in developing countries. This programme is supported by a British Academy's partnership with the UK's Department for International Development (DFID).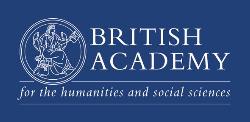 During its first phase in 2015 the programme funded eight projects. As the partnership between the Academy and DFID continues into a second phase, funding for new awards under the programme is now available.
This call for proposals provides an opportunity for the world's best researchers to develop studies focusing on improving the evidence base on what works in reducing corruption in developing countries. Successful applicants will provide the operational evidence needed by DFID country offices and other policymakers to make a practical impact in reducing corruption; drive multidisciplinary approaches to developing and disseminating best practice through active stakeholder engagement; and support international collaboration and the development of research capacity. This call is for research projects which address one or more of the following four themes:
International architecture and beneficial ownership 
Commodity trading and potential responses 
Promoting integrity and systems of integrity management in the public and private sectors
Corruption at different levels
The geographic focus for the research will be on DFID Tier 1 countries where corruption is a constraint and where a better understanding is needed of what kinds of intervention can make a difference. Countries of specific interest are Bangladesh, Ethiopia, Ghana, Kenya, Malawi, Mozambique, Nepal, Nigeria, Rwanda, Tanzania, Uganda and Zambia, although proposals focusing on any DFID Tier 1 country will also be considered.
All projects must be ODA eligible. Only proposals which aim to support the economic development and welfare of developing countries will be supported under this call.
This call is open to researchers from anywhere in the world. There is no requirement that a UK-based partner be involved in the proposal. The lead applicant must have a minimum of three years postdoctoral (or equivalent) research experience. S/he must hold a position, which is either permanent or lasts at least the duration of the award, at an eligible research or higher education institution, recognised by the British Academy.
The programme will fund projects of between £175,000 and £350,000 each, delivering research excellence with practical development impact. Projects must begin on 1 March 2018 and last two years.
Please read more and apply here.