This partnership between the UK Department for International Development (DfID), the UK Medical Research Council (MRC) and the National Institute for Health Research and the Wellcome Trust funds late-stage trials of interventions that will provide evidence to help improve health in low- and middle-income countries.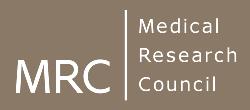 Academic groups (career stage: intermediate or senior; type of researcher: basic, clinical, public health) based in the UK or in low- or middle-income countries can apply to the Global Health Trials scheme. 
Proposals should address major health-related problems in low- and middle-income countries, particularly those that affect the most vulnerable populations. Priority will be given to proposals that are likely to produce results that can be implemented. Although the breadth of the scheme is deliberately wide, the following topics are particularly welcome:
chronic non-communicable diseases, including mental health
reproductive, maternal and newborn health.
The scope of the scheme includes, but is not limited to:
behavioural interventions
complex interventions
disease management
drugs
vaccines
hygiene
diagnostic strategies.
The trials should be based in low- or middle-income countries and there is a focus in funding randomised controlled trials (RCTs), although other types of methodologies can be used alongside RCTs to explore implementation and operational issues. The scheme focuses on late-stage (equivalent to phase III/IV) clinical and health intervention trials that evaluate efficacy and effectiveness.  Phase IIb trials may be considered if of major relevance to the objectives of the call. If you want to submit a Phase IIb stage trial, please contact the Medical Research Council website for further guidance.
You can choose between two proposal types:
global health trial research grants
trial development grants
Up to £20 million is available to fund several awards. Development grants are up to 2 years and up to £150,000 each. Research grants are usually 3 to 4 years, but can be up to 5 years. Support includes research expenses of the trial, trial steering and data monitoring committee costs and trial management costs (eg salary and training).
For more information about the eligibility criteria and about the application process please visit the Medical Research Council website. The MRC processes all applications for this scheme; please do not apply to the Wellcome Trust.