The aim of this activity is to support an internationally leading programme of research to tackle the energy distribution challenges faced by developing countries; proposals to this call must focus on sustainable local energy networks, including off-grid to grid transitions.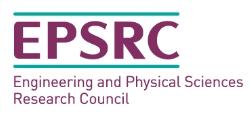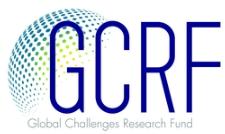 The proposed research must be predominantly in EPSRC remit, although interdisciplinary and/or multidisciplinary proposals are welcomed. Proposals must also be compliant with Official Development Assistance (ODA) guidelines.
Appropriate collaborators in one or more low- or middle-income countries (LMICs) are a mandatory requirement for proposals submitted through this call. These collaborators may be academic researchers and/or research users. Overseas Co-Investigators must be researchers based in research organisations in countries on the Development Assistance Committee (DAC) list of the Organisation for Economic Cooperation and Development (OECD), including upper-middle income countries. We will also support costs associated with research conducted in LMICs, e.g. consumables, field work.
Up to £7.5 million is available for this call and six to eight research projects will be supported through this activity.
Applicants must submit an Expression of Interest (EoI) via the form on this page by 16:00 on 17 August 2017 to be considered through this call. Full proposals from applicants who have not previously submitted an Expression of Interest will not be considered. Please note that UK applicants may only be named as Investigator (either Principal or Co-Investigator) on one proposal to this call.
The call for full proposals closes at 16:00 on Thursday 21 September 2017. 
Please read more here.