Based on the success of the EPSRC (Engineering and Physical Sciences Research Council )'s Supergen Solar Hub, the Council has provided up to £1 million for the strengthening of the Supergen network to support a hub, core research into solar power, and engagement, communication, and networking activity within the wider solar power community.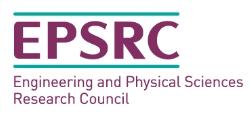 Due to the success of the current Supergen Solar Hub (Phase 2) with aspects of solar research moving to higher technology readiness levels (TRLs) within Research Councils, the Supergen Programme advice streams and EPSRC Energy theme have concluded that the next tranche of Supergen Solar funding will be in the form of a Network+ grant. An independent review of the Supergen Programme was conducted over the period 30th August to 1st September 2016; findings from this review can be found in the Supergen Programme Review 2016 document.
The EPSRC is seeking to continue fostering networks within the solar power community, with the aim of maintaining the UK's solar capacity and support investigations into innovative and adventurous topics within this research area. The funding should also be used to provide flexible support for the CREST Photovoltaic Measurement and Calibration Laboratory at the University of Loughborough.
Up to £1 million has been allocated for this project, intended for use on a single proposal. Expressions of interest are due by 16 November 2017, while the full proposal must be submitted before 18 January 2018. The funding decision will be made by April 2018 and the grant is to start at the end of the existing Solar Supergen.
Please find further information and apply here.