NERC invites ideas for scientific advances that will, over time, contribute to addressing some of these major challenges of the 21st century: benefiting from natural resources, resilience to environmental hazards, and managing environmental change. The ideas will be used to inform the development of new strategic research investments through either highlight topics (HTs) or strategic programme areas (SPAs).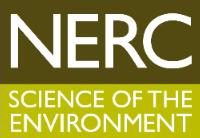 Ideas can be sent to NERC at any time and can come from any individual or group, and any part of the environmental science community (including researchers and those who use environmental science research).
Ideas must be submitted using the template provided for either highlight topics or strategic programme areas; this should be up to two sides of A4 written in language that is clear to a broad section of the NERC community. Once an idea is sent to NERC, the proposer relinquishes ownership of that idea and transfers it to NERC. NERC may choose to publish or share material received.
Ideas will have a lifetime of a single round to ensure they remain timely. All submitters of ideas will receive feedback, and we encourage the community to use this feedback and the ideas guidance to decide whether to resubmit ideas for future rounds.
Cut-off dates
Please note that timings are indicative only and so may change.
HT timetable
Cut-off date for HT ideas - 16 May 2017
New HTs announced, feedback on ideas available - November 2017
SPA timetable
New SPA(s) announced - Autumn 2017
Cut-off date for SPA ideas - 7 September 2017
Potential SPA(s) for further development announced, feedback on ideas available - February 2018
New SPA(s) announced - Autumn 2018
NERC encourages ideas from all parts of the environmental science community and NERC staff are available to discuss potential ideas and provide advice. If you have any queries on the process or would like advice on a potential idea please contact us at idea@nerc.ac.uk in the first instance, and we will put you in touch with a NERC colleague who can help.