DTPs provide excellent postgraduate research opportunities as well as varied professional and technical skills and personal development training. Training delivered through DTPs can be drawn from any part of the NERC science remit and research topics are chosen by students and supervisors. This training plays a key part in maintaining the breadth and diversity of our research base and in ensuring that as a community we are responsive to new ideas.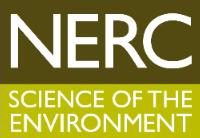 DTP students are trained in cohorts, and training is delivered in collaboration with both academic and end-user partners from a wide range of backgrounds to ensure students are equipped with the skills and experiences required across NERC's diverse community, for the benefit of science, policy, the wider labour market, and the economy.
NERC expects to invest in between 10 and 20 DTPs through this call. Each DTP award will provide funding for five years of new student intakes (eight years of funding in total, from the start of the academic year 2019-20). Each DTP will be allocated between 12 and 24 studentships per year.
Each DTP will offer training across a range of scientific topics within the NERC remit and may include training at the interface between environmental sciences and other disciplines, where many major research challenges exist. It is anticipated that, collectively, the DTPs awarded through this call will cover the breadth of NERC's remit. However, there is no expectation that a single DTP will cover the whole of NERC's remit.
This is an open competitive call for new DTP awards and no existing NERC DTP awards will be automatically renewed. Existing NERC DTPs must follow the application process outlined here and submit both a notification of intent and a proposal through this call.
A town hall meeting will be held on 30 January 2018 in central London to give potential applicants the opportunity to discuss the call with NERC. Registration for this meeting has already closed and the final attendee list has been confirmed. A summary of the meeting will be published on the NERC website.
This call has been informed by the outcomes of the DTP mid-term evaluation 2016-17.
Please find further details here.
If you have any queries about this call, please contact researchcareers@nerc.ac.uk.