This call is for applications to support Centres for Doctoral Training focussed on cohort-based doctoral training in areas where both breadth and depth of research training are required to address UK skills needs at the doctoral level. For 2018, NERC will align its Centre for Doctoral Training (CDT) investment with that of the Engineering & Physical Sciences Research Council (EPSRC).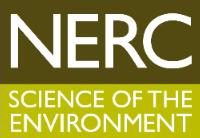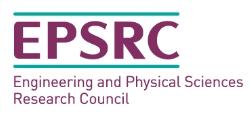 EPSRC expects to commit up to £492 million (subject to budget confirmation) to support in the region of 90-120 Centres for Doctoral Training (CDT) subject to quality across the Engineering and Physical Science landscape. A co-investment up to £2·2 million will be made through EPSRC's 2018 CDT call in the area of renewable energy in support of CDTs working across the EPSRC/NERC interface.
For further information on how to engage with this call, please see the EPSRC announcement of opportunity and priority area descriptions available on the EPSRC call page.
Please direct any queries regarding NERC CDTs to researchcareers@nerc.ac.uk.
Future funding opportunities: NERC is also planning a future CDT call in 2019 in the area of 'digital and observation skills for Earth systems'. Over the coming year we will be working to establish the skills gaps in this space and inform the scope of the 2019 call.
Internal selection proccess
The University is allowed to lead a maximum of 17 CDT outlines to EPSRC. The University's internal selection process will be managed by the EPSRC CDT Management Committee (led by the Heads of School for Technology and Physical Sciences and the two School Directors leading on CDT responsibilities) and then presented to the PVC (Research) for the final decision.  This University's internal selection process applies only to Cambridge-led applications.
If you are leading a bid from Cambridge:
To take part in this internal selection process please submit your internal selection form (attached) to Judith Collier (jc2016@cam.ac.uk) by midday on Monday 12thFebruary 2018.
As part of the selection form, please append (if possible) your draft outline case for support for your "EPSRC Centre for Doctoral Training in …" . It should be no more than four pages long and should cover all aspects of the assessment criteria. Please use the EPSRC guidelines for font size etc. (see page 12 of the call document for details). If it is not possible to insert your outline, please send it as a separate document.
Send in Word, not PDF, as this will facilitate sending comments back to you in tracked changes.
You should also refer to Annex 5: Check lists for the mainly mandatory key requirements (in the full call document).
If you are contributing to a bid led by another institution:
Please register with Judith Collier (jc2016@cam.ac.uk)
All enquiries and draft outlines should be sent to Judith Collier, CDT Coordinator for the new call (who is based in the School of Technology) on jc2016@cam.ac.uk; telephone number: 32894.
The University carried out a call for Expressions of Interest (EOI) which was started last summer. If you are intending to submit a draft outline and you did not take part in the EOI activity, please contact the CDT Coordinator so that you can be contacted directly with all updates and guidelines relating to the outline submissions such as recommended roles and costings.