The Science and Technology Facilities Council (STFC) and the National Astronomical Research Institute of Thailand (NARIT) have announced a call aimed at capacity building in software and hardware infrastructures and data handling through astronomy.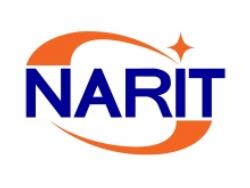 Science and technology are the differentiators between countries that are able to tackle poverty effectively by growing and developing their economies, and those that are not. The extent to which developing economies emerge as economic powerhouses depends on their ability to grasp and apply insights from science and technology and use them creatively. Innovation is the primary driver of technological growth and drives higher living standards.
Helping countries to meet Sustainable Development Goal (SDG) 4 through enabling quality technical, vocational and tertiary education is one route to economic development. Increasing the number of young adults who have relevant technical and vocational skills for employment in decent jobs is essential for the science and technology advancement that leads countries towards an innovation driven society in the long run. This builds on SDG 8 in promoting economic productivity through technology upgrading and innovation to focus on high-value added sectors, and SDG 9 by enhancing research, upgrading technological capabilities and encouraging domestic technology development, research and innovation.
It is anticipated that the projects through this call will use a range of mechanisms, including training/summer schools and exchange programmes for PhD students, early career researchers, computer programmers, engineers, technicians and outreach.
The specific themes identified for the call are:
Mechatronics/telescope control
VLBI engineering, technology and research
Data handling
Outreach to support STEM education programme in schools
The total amount available for UK-Thailand collaborative projects is approximately £1m from UK Newton Fund and TBH 15 million from NARIT. STFC Funding extends to 31 March 2020 and all successful projects must be completed by this date.