This Funding Opportunity Announcement (FOA) encourages applications to establish Collaborative Centers to study ethical, legal and societal issues (ELSI) of human genome and environmental health research across the African continent. Of particular interest are projects that propose bioethical, legal, and social science analyses of new or emerging issues that affect multiple communities across the continent of Africa. These awards will support 3-5 collaborating research projects at three or more African institutions working together as a partnership to accomplish more than each project could accomplish on its own.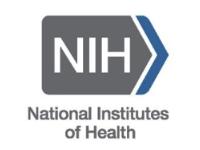 About Human Heredity and Health in Africa Program (H3Africa)
In 2012, the NIH in partnership with the Wellcome Trust, and with advice from the African Society of Human Genetics, initiated the Human Heredity and Health in Africa Program (H3Africa).  In its initial five-year phase, the Wellcome Trust has supported collaborative research projects and NIH has supported H3Africa Collaborative Centers (U54), H3Africa individual research projects (U01; including studies in the area of the ethical, legal, and societal issues of genomics in Africa), H3Africa Biorepositories (UH3), and a bioinformatics network, H3ABioNet (U41). At the NIH, H3Africa is a component of the NIH Common Fund's Global Health Initiative, and several Institutes and Centers have joined the Common Fund to support it. 
Recognizing that African researchers and populations have been, and still are, substantially underrepresented in genomics and environmental research and disproportionately affected by some environmental exposures, H3Africa is designed to provide new opportunities to African scientists to lead research on the genetic and environmental contributors to health and disease issues of importance to Africa through the use of genomics and other cutting-edge approaches. In order to enhance the capacity for genomics research, in Africa by African scientists, and to understand the genetic and environmental factors that determine disease susceptibility, H3Africa has three interrelated, interdependent objectives:
To support human genomics and genetics research that will not only generate important findings and discoveries relevant to human health, but will also serve as a vehicle to improve the research capacity of African laboratories and provide research opportunities for young scientists at the institutions where the research is carried out.
To expand expertise and experience in genomics-based biomedical research and environmental epidemiology in Africa through research experience, skills development, and enhanced collaborations with regional, national, and international partners.
To improve infrastructure including bioinformatics and biorepository capacity needed to support genomics-based and environmental research and associated data and sample sharing.    
About this funding opportunity -  Ethical, Legal, and Societal Issues Collaborative Centers
The objective of this Funding Opportunity Announcement (FOA) is to solicit applications for support of H3Africa Ethical, Legal and Societal Issues (ELSI) Collaborative Centers (H3A ELSI CC) that will conduct research that will apply a multi-disciplinary or trans-disciplinary approach toward the understanding and identification of strategies to address high-priority ethical, legal, and societal issues relevant to genomics and environmental health research on the continent of Africa. 
A Collaborative Center should have multiple projects, based at three or more African institutions, and these projects should work collaboratively to address issues concerning genomics research that have ethical, legal, or societal implications for African communities.  
The following list provides some examples of H3Africa ELSI research areas that might be addressed:
Genomic Research. The issues that arise in the design and conduct of genomic research on the continent of Africa, particularly as it involves the production, analysis and broad sharing of samples and individual genomic information frequently coupled with detailed health information, nationally as well as internationally.
Genomic Health Care. Whether and how genomic research and technology and the availability of increasing amounts of genomic information may influence health care in countries in Africa.  Do the advancing technology and the growth of genomic information increase or decrease the disparities of health between lower, middles and higher income countries in Africa?
Broader Societal Issues. The normative underpinnings of beliefs, practices and policies regarding genomic information and technologies, as well as how genomics is conceptualized and understood in communities in Africa with regard to issues such as health, identity, disease, and individual responsibility.
Legal, Regulatory and Public Policy Issues. The effects of genomic research, biobanking, and data and sample sharing on existing public policies, laws, and regulations in countries in Africa and the development of new policies, laws, and regulatory approaches.
The H3Africa program is an initiative of the NIH Common Fund, which supports cross-cutting programs that are expected to have exceptionally high impact.  Investigators are invited to develop bold and innovative approaches to address problems that may seem intractable or to seize new opportunities that offer the potential for rapid progress.  Common Fund programs are limited to a maximum of 10 (ten) years in length. The NIH H3Africa program will complete its first five years in 2017; therefore, activities proposed in applications submitted in response to this FOA should (a) be framed in terms of what can realistically be accomplished in the remaining five years of the program (2017 – 2021) and (b) discuss how activities will be sustained after 2021, when Common Fund support for the program ends.
Application budgets are limited to $500,000 total costs per year, and must reflect actual needs of the proposed project.
Please read more and apply here.