Do biogenic VOCs protect plant productivity under multiple environmental stress?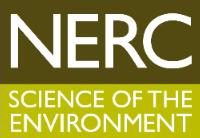 During your PhD you will use a combination of experimental measurement and computer modelling to investigate the effect of future climate and air quality change on the yield and quality of a major global crop, as well as the synthesis and emissions of protective volatile organic compounds (VOCs). This will enable you to investigate the implications for food supply under various future scenarios and inform policy on this vital issue.
You should hold a minimum of a UK Honours degree at 2:1 level or equivalent in Biology, Chemistry, Physics, Mathematics, Natural or Environmental Science, or a related discipline. Enthusiasm, self-motivation, curiosity and the ability to communicate to a range of audiences would all be distinctly advantageous.
The deadline for applications is 14th January 2018 and the studentship would commence in October 2018.
This studentship is part of the NERC ENVISION Doctoral Training Programme. Please see the project page for further details of the project and how to apply.