EPSRC is launching an open, competitive call to fund projects aimed at improving equality, diversity and inclusion within the engineering and physical sciences. This call is the first of its kind in the Research Councils and is being managed as a pilot by EPSRC as part of the Research Councils' collective approach to Equality, Diversity and Inclusion during the transition to UK Research and Innovation (UKRI).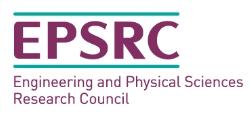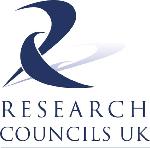 EPSRC/RCUK would like to see ambitious and inspiring applications that focus on the development and implementation of new approaches aimed at tackling and accelerating culture change and activities that disseminate and embed best practice more broadly. EPSRC/RCUK are looking to add value by building on current activities with new knowledge and ways of working, to incentivise a culture change across the engineering and physical sciences academic research sector.
Funding of up to £5 million is available to support around ten inspiring applications with duration of up to 24 months to promote a more diverse, fair and inclusive engineering and physical sciences community. There is no limit on how large or small requests for funding can be.
Funding will be awarded to institutions to aid with culture change and piloting new approaches, as well as disseminating and embedding best practice across the sector. We encourage institutions with complementary equality, diversity and inclusion challenges to consider forming consortia to address common challenges. Institutions will be permitted to lead on one application and may be involved as co-applicants / partners in applications led by other institutions.
We consider partnering with institutions on equality, diversity and inclusion activities as key to success of this Call and we therefore expect strong indications of matched support from institutions. We encourage potential applicants to consider analogous learning from outside of the higher education sector and therefore encourage the involvement of Project Partners (collaborating organisations) that can bring new perspectives and capabilities. Project Partner support can be in the form of a financial contribution and/or in kind support e.g. secondments, trainers, sharing of expertise and experience, hosting visiting researchers, supporting events or collaborative work focussed on exploring issues or actions relating to the academic research environment.
This call has two stages:
In stage one, the outline stage, an independent assessment panel will evaluate and subsequently select a number of applications anonymously (i.e. without the panel knowing the identities of the institutions) that will be taken forward to stage two of the process.
Stage two will be full applications followed by an interview.
Briefing workshops
Before the deadline for outline applications, EPSRC will be holding two briefing workshops in Glasgow on 19 September 2017 and Bristol on 25 September 2017. These workshops will enable applicants to discuss challenges that might be addressed through applications to the call, participate in a question and answer session with EPSRC staff, and explore any potential synergies across institutions. We invite all institutions (maximum two representatives per institution) considering submitting an application to attend. The deadline for applying to attend either workshop, via the online form on this page, is 16:00 on 25 August 2017. A transcript of question and answer sessions, presentations and challenges and themes shard by the participants will be published on the EPSRC website shortly after the workshops.
Facilitation of collaboration by EPSRC
EPSRC, upon guidance from the assessment panel, may seek to facilitate collaborations between institutions for potential joint applications following the outline stage of assessment. Therefore, EPSRC may hold a briefing session for those institutions that are invited to submit a full application at the EPSRC offices in Swindon on 18 January 2018. Based on guidance from the assessment panel, EPSRC reserves the right to fully or partially award successful applications to ensure that an appropriate balance of activities is supported.
Please find more information about this call here.