The Biotechnology and Biological Sciences Research Council (BBSRC), Engineering and Physical Sciences Research Council (EPSRC), and the Medical Research Council (MRC) are co-funding the Tools and Resources Development Fund (TRDF). This fund aims to pump-prime research technologies that can transform the impact of life sciences research in the future.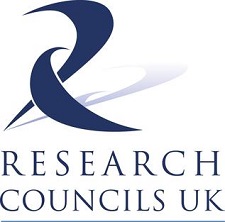 The latest developments in technologies and computational tools continue to revolutionise life sciences research. The Tools and Resources Development Fund (TRDF) aims to pump prime the next generation of cutting-edge enabling research technologies with a potential for transformative impact in life sciences research (both biological and biomedical). A fast-track, light touch peer review process will operate to enable researchers to respond rapidly to emerging challenges and opportunities.
This call supports proposals that are relevant to Technology Touching Life, a BBSRC, EPSRC and MRC joint initiative to foster interdisciplinary research into innovative and potentially disruptive technological capabilities that will drive world-leading basic discovery research in the life sciences (both biological and biomedical).
TTL-relevant research is expected to focus on research into the development of novel techniques and technologies based on new advances in fundamental engineering and physical sciences, with clear identification of appropriate challenges in life sciences discovery research that technology would help address in the short-medium term. This includes technologies with potential broad utility across both biological and biomedical research communities, as well as technologies that may only have utility within the biological sciences.
While applications may be focused on development of the technology within a particular scientific context, applicants are expected to identify a range of potential life sciences research challenges the technology could help address, with appropriate pathways to impact. The focus of the call is pre-competitive early-stage technologies for research purposes rather than translational projects, though some technologies may have longer-term potential for use in applied contexts. Industry collaboration is welcome if appropriate to the application.
This call intends to support small and short 'high-risk/high reward' pilot studies directed towards development of a new technology, particularly where little to no preliminary data exists. The outcome of the application does not necessarily need to be a fully-fledged tool, but could be publication of proof of concept, or production of a prototype for further development.
All applicants must be eligible to apply for BBSRC funding, and affiliated with an RCUK-approved Higher Education Institution.
Applications should be between six and eighteen months duration and are not expected to exceed £150,000 (£187,000 fEC). All applications must have a start date no earlier than 1 July 2018.
For further information on this call, please see the associated webpage here.