The "Confidence in" schemes are used to demonstrate MRC's support for institutional development in key strategic areas. The "Confidence in Global Nutrition and Health Research" scheme is part of its suite of activities under the Global Challenges Research Fund (GCRF): it provides institutional "pump-priming" funds that will lay the grounds for future large scale, multi-disciplinary, cross-country global mental health research bids to address issues of primary relevance to Low and Middle Income Countries (LMIC).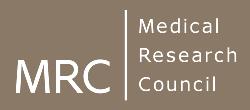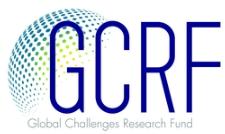 It is expected that these funds will help develop new strategies in global mental health research, with a particular focus on the aetiology and epidemiology of mental illness and healthy mental development, and understanding how challenges to early brain development affect mental illness and cognition. Subject areas may comprise, but are not limited to:  
Epidemiology and aetiology of mental illness in LMIC settings;
Challenges to early brain development that affect mental health and cognition;
Mechanisms and dimensions that underlie vulnerability and resilience to mental illnesses;  
The health impacts of child and adolescent mental illness and cognitive impairment as a consequence of a range of external drivers / risk factors, including but not limited to: poverty / socio-economic adversity; poor nutrition; infectious diseases; chronic inflammatory states; war; violence; migration; environmental determinants including air pollution, climate change, urbanisation, natural disasters; alcohol and substance abuse; sexual, physical or emotional abuse; parental and personal support interactions; and education or policy implementation;
Insight into culturally-dependent and culturally invariable components of mental illness;
Development of context-specific interventions to help mechanistic understanding, and improvements to existing treatment approaches by understanding their efficacy in different settings
UK research organizations can only lead on one application for an award of up to £200,000 for the duration of up to 12 months. Projects are required to start as soon as possible after the funding decision and no later than 1 March 2018.
For further details, please check the Call Guidance Notes.
Please get in touch for more information on the internal selection process that will be set up according to University's Restricted Calls policy (Departmental deadline: 4th August 2017; MRC deadline: 14th September 2017) and about the Cambridge Global Challenges's funding preparations meetings that support this other similar calls.