This scheme provides 'seed corn' funding for new projects of timeliness and promise. The objective of the scheme is to increase the availability of specialised equipment and essential consumable materials, and to support essential field research.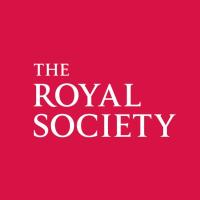 The scheme covers all areas of the life and physical sciences, including engineering, but excluding clinical medicine. 
You can apply for this scheme if you:
hold a PhD or be of equivalent standing in your profession
are within the first 5 years of the start date of your first permanent or limited-tenured academic position
hold a permanent position or a limited-tenure academic position at an eligible institution (or have been appointed to one of these positions)
are a UK resident at the time of application
Applicants must play a major part and take a leading role in the project and not make its fulfilment more than marginally dependent on the services of postgraduate/doctoral students.
The scheme provides a grant of up to £20,000 (incl. VAT) for the purchase of specialized equipment directly related to the proposal, essential consumable materials, and travel and subsistence for essential field research. The grant is for a period of 12 months.
For further details on this funding opportunity, please see the associated webpage here.