A Science and Technology Facilities Council (STFC) Food Network+ (SFN) call for collaborative scoping projects is now open. This call is open to all projects that bring together STFC capabilities and food research and industry.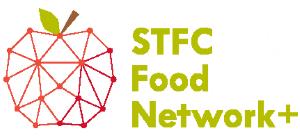 The three themes of this call are: Sustainable Food Production, Resilient Food Supply Chains, and Improved Nutrition and Consumer Behaviours and £500 - £8,000 are available per project. 
You can download a copy of our application form here. 
If you have part of an idea and e.g. aren't sure how to link up with the relevant food or STFC-side people, please contact the relevant SFN Champion.
To help you think of new ideas and prepare, you can find the current version of the SFN handbook we have been working on on our news page.
Please find further details here and send your application forms to alison.fletcher@manchester.ac.uk