The Science and Technology Facilities Council (STFC) and the Malaysian Ministry of Higher Education (MoHE) have announced a call to fund high quality research projects stemming from nuclear physics, particle physics & particle astrophysics, astronomy & space science, and accelerators & computing in support of these or from STFC Laboratories/Facilities. These research projects will deliver transferable skills in Science, Technology, Engineering and Maths (STEM) to raise skills levels in the Malaysian academic research community.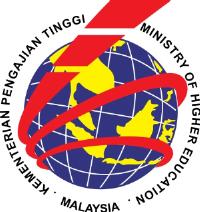 The objective of the call is to deliver significant funding for internationally competitive and innovative collaborative research projects between UK researchers within the STFC community and Malaysian researchers that will help to raise the high-level STEM skills in the Malaysian academic research community . The skills development would be in the context of some of the biggest and most cutting-edge scientific collaborations in the world, for example the Large Hadron Collider, astronomical telescopes and gravitational wave detectors.
Consortia should consider how their proposal makes the best use of available expertise in the UK and Malaysia, the added value of collaboration and how the proposal will meet the Official Development Assistance (ODA) requirements of this Newton Fund activity. 
STFC have allocated up to £1.5 million over three years, with matched resources being provided by MoHE. The size of the grants will vary depending of the needs of each research project and must be fully justified. The grant components will be disbursed within the respective countries; STFC funding will be used to support the UK component of the partnership and MoHE funding will support the Malaysian component. MoHE-funded costs of each grant will be issued and managed by MoHE in accordance with its normal guidelines. MoHE has allocated MYR 1 million over three years with each of the project kept at a ceiling of MYR 250,000. Further details on the financial regulations can be referred to the MoHE Cost Proforma
Please find further information here.