This work will be an analysis of experience to date with collection of the sanitation surcharge in the Mozambican cities of Quelimane and Beira. The primary aim of this work is to generate detailed information for CRA (the Mozambican water and sanitation services regulator), and for other relevant actors in the Mozambican water, sanitation, and hygiene (WASH) sector. It is supported by Water & Sanitation for the Urban Poor (WSUP), a partnership between private sector, NGOs, and research institutions working on WASH sector challenges.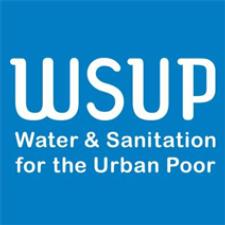 The Mozambican sanitation surcharge (taxa de saneamento) is a surcharge charged through water bills, additional to the water tariff. In WSUP's understanding, such a surcharge should essentially be a tax-like cross-subsidy by which higher consumptions and commercial and industrial consumers pay an additional amount to support sanitation services in low-income areas. However, the extent to which the surcharge meets this description will depend on the precise way in which it is raised and spent. The clearest international model is in Zambia, where sewer-connected consumers pay the water charge, the sewerage charge, and an additional sanitation levy.
In Mozambique, the surcharge is (according to WSUP's current understanding) collected by the utility, but then transferred to a ring-fenced account that is spent by the municipality. The degree to which collection and expenditure are regulated by CRA is unclear and subject to institutional disagreement in Mozambique: one possible interpretation is that CRA has authority to authorise or de-authorise collection by the utility, but no direct regulatory authority over the way in which the funds raised are then spent by the municipality. 
This work will be an assessment of the experience to date with development and application of the sanitation surcharge in Quelimane, where it has been authorised within the last year; and in Beira, where a surcharge has been collected for over 10 years (but this surcharge is probably a sewerage tariff, not a cross-subsidising levy). The primary aims of this work will be:
to evaluate how effective this model may be for improving urban sanitation, and particularly pro-poor urban sanitation, in these two cities
to identify ways in which the sanitation surcharge model might be improved in these two cities
to assess implications of the Quelimane and Beira experience for future implementation of a sanitation surcharge or a tariff system in Maputo and possibly other Mozambican cities.
The work will therefore require some analysis of plans for introduction of the surcharge in Maputo, alongside analysis of the implementation experience in Quelimane and Beira. 
The team applying can contain as many researchers as is deemed reasonable; these should include lead researchers with strong leadership capabilities, and at least one lead researcher with a full understanding of the Mozambican context and a fluent grasp of the Portuguese language.
This research call offers up to £30,000 to the chosen team, which is expected to cover all costs including travel and sub-contracts.
For further information on this research call, including application procedures and a detailed breakdown of the selection process, please see the terms of reference document here.