The Horizon 2020 research and innovation funding programme is targeted at addressing both global and EU challenges. It includes four focus areas, intended to collect different funding calls together to address big-ticket challenges. These focus areas are: building a low-carbon, climate-resilient future, connecting economic and environmental gains (circular economy), digitising and transforming European industry and services, and boosting the effectiveness of the Security Union.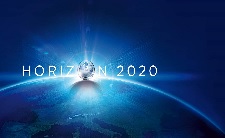 A wide range of calls is open, with many falling under one or more of the focus areas defined in the last press release on this funding programme. Grants and other funding are available for projects across the board. A single online portal is being used to manage calls and applications; this is available below.
The focus areas, in greater detail, are:
'Building a Low Carbon, Climate-resilient Future' (budget of €3.3 billion), will align R&I investments with the climate change objectives of the Paris Climate Agreement as well as with the United Nations' Sustainable Development Goals (SDGs). The focus area will support the development of solutions to achieve carbon neutrality and climate resilience by the second half of the century. As part of this focus area, R&I actions will support Europe's implementation of the Energy Union. Over €2 billion will be invested in the four strategic priorities identified in the Accelerating Clean Energy Innovation Communication, namely renewables, energy efficiency in buildings, electro-mobility and energy storage solutions. The energy storage solutions will have an emphasis on the next generation of batteries (budget €200 million), which will play an essential role in the transformation of our society towards less dependency on fossil fuels and radical reduction of emissions.
'Connecting economic and environmental gains – the Circular Economy' (budget of €941 million) will support the Commission's ambitious Circular Economy package. Through R&I actions a strong contribution will be made to sustainable development goals, climate action, resource efficiency, jobs and growth and industrial competitiveness.
'Digitising and transforming European industry and services' (budget of €1.7 billion)will address the combination of digital technologies (5G, high-performance computing, artificial intelligence, robotics, big data, Internet of Things, etc.) with innovations in other technological areas, as emphasised in the Digital Single Market strategy. This field offers huge opportunities for increasing industrial competitiveness, to create growth and jobs and to address societal challenges such as personalised medical treatments, more secure and efficient mobility, food security and sustainable use of natural resources, cleaner energy and security. In addition, a particular emphasis will be put on cybersecurity and on addressing the societal impact of the digital transformation.
And 'Boosting the effectiveness of the Security Union' (budget of €1 billion), will support the implementation of Security Union priorities such as preventing and fighting serious crime including terrorism, improving border security and protecting infrastructure against threats, including cyber-attacks. Research on security threats, in particular, terrorism, cybercrime, natural and man-made disasters and hybrid threats, will underpin an innovative, effective and coordinated EU response to mitigate risks and their potential impact on European society. Horizon 2020 represents 50% of overall public funding for security research in the EU.
In addition to these areas, migration is also a political priority which will receive dedicated support through the Work Programme. Although not defined as a focus area (the financial contribution comes from a single part of the Work Programme), more than €200 million will support research on issues such as the root causes of irregular migration, migration management and integration of migrants in host societies. The results will feed into the implementation of the European Agenda on Migration.
The vast majority of this funding is allocated on the basis of competitive calls which are open to applications from researchers, businesses and other interested organisations located in any of the EU Member States or countries associated to Horizon 2020. Organisations from third countries can also participate in the projects, subject to certain conditions.
To access the information and application portal for all Horizon 2020 calls, please click here.
The information presented above was sourced from an EC press release regarding the Horizon 2020 programme, available here.