The Higher Education Partnerships in sub-Saharan Africa Programme (HEPSSA) – supported by the Anglo American Group Foundation and the UK Government through the Global Challenges Research Fund – was established by the Royal Academy of Engineering in 2016.
By forming and strengthening relationships between academia and industry, the programme aims to ensure that the higher education system in sub-Saharan Africa produces engineers with the skills and knowledge required to meet the needs of industry, tackle local challenges, address the engineering skills shortage in sub-Saharan Africa, and to showcase engineering's role in driving economic development in the region.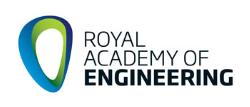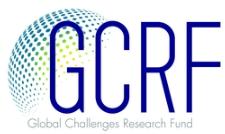 To maximise the impact of this collaboration, the programme is implemented through a 'hub and spoke' model. The Hub universities are funded to undertake bilateral secondments with local industry partners, and in turn, share their experiences with a larger number of Spoke universities through a series of knowledge sharing workshops and reports. 
Eligibility Criteria
Applicants must be a university in sub-Saharan Africa and must not be currently receiving funding through the Royal Academy of Engineering's Higher Education Partnerships in sub-Saharan Africa (HEP SSA) programme. Spoke partners and outgoing hub universities are welcome to apply.
The university must propose a formal collaboration with at least one partner based in the UK. A partner may also be considered as the UK institution if it is headquartered in the UK.
The Academy encourages applicants to use a hub and spoke model which links the lead applicant university to other, spoke universities nationally and regionally to engage them in the project and share lessons.
The lead applicant will be a university in sub-Saharan Africa and must propose a means of collaboration with at least one industry partner, one UK institution (academic or industry) and at least three spoke universities nationally or regionally.
Level of funding
All applications can apply for a grant of up to £140,000.00 over a two-year period. This is to be paid in 4 equal payments received on receipt of the biannual progress and expenditure reports.
The funding will be paid directly to the hub university account but can be split with the UK partner, to promote collaboration and ease transaction costs, should this be requested.
For further information on the programme, FAQs and application guidance please see the RAENG website.